Top 30 Small Business Ideas in Canada
Being the second-largest country worldwide with a total area of 9.9 million square kilometres and many buzzing cities like Calgary, Vancouver Montreal and Toronto, Canada is considered by many as a fertile ground for various businesses. If you've been thinking about starting a business in this beautiful nation, you are in good company!
The country offers a conducive environment for businesses.
Why Do Business In Canada?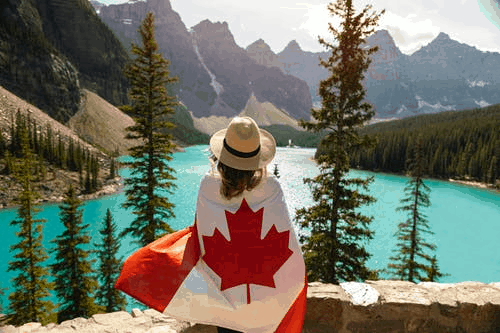 Tax environments have been among the key hindrance to the survival of businesses in other nations. In the U.S, the average tax rate for small businesses is approximately 19.8%. According to a Forbes article, the tax rate is too high that it adversely affects the availability of capital for growing the country's economy.
However, when it comes to Canada, things are a bit better. The country's federal corporate tax rate for Canadian-controlled private corporations (CCPC), including the active small businesses, currently stands at 9%. Better still, if your business lacks a Canadian permanent establishment as indicated in the  income tax treaty, its operating profits will be exempted from the Canadian income tax. 
Besides, Canada offers great trade freedom and policies to protect both domestic and foreign investors. Another thing that a prospective small business owner in Canada will be thrilled to know is that this nation has reasonable business operation bureaucracy and lower corruption cases as compared to some countries of its caliber. No wonder it was ranked number one on Forbes' Best Countries for Business list in 2011, and 6th on the 2018's list. 
Additionally, Canada boasts stable economic growth over the years. Even during the famous 2008 global financial crisis, the country's economic growth was impressive. The key banks in the country survived the crisis and were even considered among the strongest financial institutions globally. The consistent economic stability of the country is a key attraction for businesses.  
Another exciting thing to note is the vibrant and highly skilled Canadian workforce.   The Canadian Council for Social Development's data shows that approximately 45% of the people who reside in the country are aged between 25 and 54, and 61% of the total population has acquired tertiary education. Therefore, businesses in the country rarely struggle to get the right people for various jobs.
Related: Need A Paralegal Team To Look After Setting Up Your Venture?
Related: Comprehensive Guide To Starting A Small Business In Ontario
 Top Business Ideas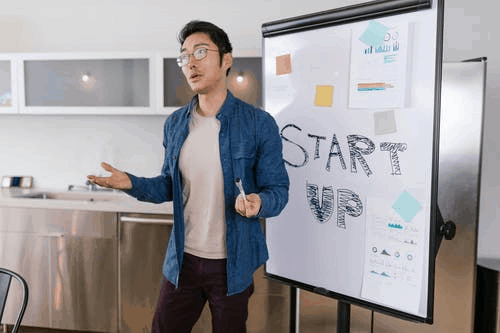 It's now clear that Canada is among the best countries to consider when it comes to starting. Whether you are a Canadian resident/citizen or not, the country has something for nearly everyone considering a startup.
Even if your financial muscles doesn't allow you to start a capital-intensive venture, there are lots of small business ideas that you can pursue. Here is a list of 30 business ideas you can consider for a startup in Canada with minimal or low budgets!
At BriteSpace Offices, we are all about strategic partnerships.  If you need help with a virtual office address and are just starting out, then we will support you strategically for 6 months for FREE. 
Get In Touch Here To Find Out More
1.    Drop shipping
The majority of brick-and-mortar businesses that deal with physical products require you to have a physical store or a warehouse where you'll be keeping your inventory. Inventory management is not only costly but also time-consuming. If this is what has been making you skeptical about starting a small business in Canada, then drop shipping has got you covered. 
Dropshipping is a retail business where you sell the products of a supplier without necessarily having to keep the products in stock. So, when a customer places an order with you, you simply buy the ordered product from the relevant supplier and get it shipped directly to the customer. In the process, you'll be able to earn some profit, depending on the price you've put on the product and its cost. 
 In dropshipping, there's no point where you'll have physical interaction with the product, eliminating the need to stock or own inventory. That's why it is considered among the quickest and low-cost businesses to start in Canada. 
2.    Woodworking
If you like and are comfortable with working with wood, then you can consider starting a carpentry business. People are constantly looking for creative and professional carpenters to provide them with different furniture pieces for their workplaces and homes.
To excel in this field, ensure that you've polished your woodworking skills to give set your business apart from your competitors and have a competitive edge. Provide your customers with unique furniture designs and they won't stop coming for more and bringing in more referrals.
3.    Fitness Instructor 
With the increased prevalence of lifestyle diseases and chronic unhealthiness becoming a very real problem, people are becoming more conscious about their physical fitness. They don't mind parting with some bucks to have someone help them with body weight management. Professional bodybuilders and models also need professionals to help them attain their body goals.
Considering the demand, you can consider starting a fitness instructor business. Fortunately, you don't have to obtain any service-related license or sit for any government exam for you to start a fitness instruction business in Canada. However, you can consider getting a fitness instructor certification from reputable organizations like Canadian Fitness Professionals and Canadian Fitness Education Services. With the certification, you'll be able to position yourself as a professional instructor who's been tested and proven to be top-notch. The certification will give your business an advantage over its competitors. 
4. Book-keeping Agency
Many businesses are looking for accounting experts to help them with bookkeeping. In some cases, they prefer to outsource bookkeeping services instead of employing in-house bookkeepers, as the former is more cost-effective.
If you have some accounting background, you can start a bookkeeping agency to help such businesses maintain their financial records. 
Although the demand for bookkeeping services is normally high across nearly all provinces in Canada, it's advisable that you get the relevant certification from a reputable body. You can consider Certified Professional Bookkeepers of Canada or The Canadian Institute of Bookkeeping for the certification. The certification will position you as a highly experienced and trusted expert to be trusted even with the most sensitive financial records. 
Once you are a certified bookkeeper, you can opt to reach and work with clients remotely. Alternatively, if your startup budget allows, you can get a strategically located workspace for the business. 
5. Interior Design
The number of higher-income homeowners in Canada has been increasing steadily. Fortunately, or unfortunately, a significant percentage of these homeowners don't have enough time to create their dream interior designs. The same case applies to some commercial property owners. This creates an increased demand for professional interior design services.
If you have polished interior design skills, you can start a freelance or physical interior design business, where you make money by offering different outstanding interior designs.
6.    Second-hand Item Business
Possibly you have some household items lying somewhere in your residence. Someone out there also has a couple of idle stuff that they are willing to dispose of for free or in exchange for some few bucks. At the same time, there are people who need such things but they aren't able to buy brand new. That's where businesses that deal with reselling second-hand goods come in handy.
A second-hand business idea is worth exploring, considering the sufficient demand and supply of different used products. However, some Canadian laws prohibit the resale of some second-hand goods. Therefore, before you start the business, you should identify those items to avoid operating unlawfully.
7.  Pet Grooming
Pet grooming is another potentially highly profitable business idea worth your attention. Most people love their pets and wouldn't mind paying to see their animals well-groomed and healthy. One of the good things about this business is that you don't need any certification. You only need to demonstrate passion towards the wellbeing of the animals and be able to offer the necessary care to your client's pet.
Some of the basic items that you'll need to have for the business include:
Clippers
Brushes
Nail clippers
Washing machines
Dryers
Grooming tables
Cages
Pet-specific grooming conditioners, sprays and ear cleaning products
A successful pet grooming business can fetch sales revenue ranging from $75,000 to $100,000 annually.  
8.  Real Estate Agency
Many commercial real estate property owners are so busy that they have minimal time to go out looking for customers for their properties. On the other hand, the potential customers don't have all the time to move up and down trying to locate their desired properties to rent or buy. You can make the lives of these people easier through agency services and earn some good money in the process.
Real Estate Agents enjoy huge demand all over the country and the profit margins are great. However, before you start buying and selling real estate properties, you need to get real estate certification and apply for the relevant licensing and insurance. 
9.  Security Agency
Just like real estate agency, security agency business also requires permits and licensing. Many companies in Canada, just like other developed countries, opt to hire their own security personnel instead of relying on public security services. This creates an enormous demand for private security services.
If you have law enforcement skills and experience, you might feel motivated to run your own security agency. Your new business will not only give you enough flexibility to push your income level up, but also give you the freedom you need for a work-life balance.
Related: Looking For Office Space Centrally Located?  Check out BriteSpace Offices Private Fully Serviced Offices Ideal For Start-Ups
10. Smart Phone Repair
Nearly everyone, from the young to the old, has a smartphone. However, these devices develop problems at some point for various reasons. This creates the demand for smartphone repair services.
Smartphone repair is not rocket science; a short course will equip you with the skills you need to get started as a smartphone technician. To horn your skills, it's important that you look for an internship in a phone repair environment before you start venturing into the business.  
Despite requiring minimal capital to start, a phone repair business can be amazingly lucrative. The revenue you generate from a single repair could be four times the cost of the service. 
11. Tour Guide 
Do you love traveling and exploring new places within and outside Canada? Could you be interested in taking other people to those beautiful and scenic places you've visited or planning to visit and earn some money? If so, then starting a tour guide business might be a great idea.
Although it may sound like the easiest job to do, it has its fair share of challenges. You don't want to take people to places that they'll regret going. As such, a short travel management course would come in handy to ensure that you meet your client's expectations.
Also, it's important that you work with reputable travel, hospitality and tourism agencies to ensure that you identify the most exciting tour destination. The collaboration will also help you take care of all your travel logistics seamlessly.
14. Private Tuition
A private tuition business will be worth a try if you are a good teacher and enjoy teaching. You can choose to offer your tuition courses online through your website or have physical classes. However, online tuition would be the most appropriate at the moment, considering the Covid-19 measures.
You won't be required to obtain a teaching license for the business. Nevertheless, you need to follow the normal business registration procedure before you start offering tuition services.
13. Child Daycare
There are over 39,000 daycare facilities for children in Canada. However, this number shouldn't scare you off if you are an aspiring investor in the business because the sector has been consistently profitable despite the increasing number of startups. 93% of the small and medium businesses in the childcare sector have been lucrative. This tells you that you still have high chances of running a successful childcare business.
A successful daycare business can generate about $37,000 profit per year. However, the location of the business, the competitiveness of your services and your marketing strategy will be the key determinant for profitability. 
14. Photography
Are you a photography enthusiast? Do you have basic photo and video editing skills? If your answer is yes, then you can turn your skills and passion into a source of livelihood by starting a photography business.
People are constantly looking for professional photographers to produce quality product photos for their marketing. Others need professional photography to capture extraordinary moments in their lives such as weddings, graduations and birthday parties.
The basic things you'll need for a small startup photography business include a good camera, tripod, camera bag, lighting, lenses, backdrops, props and a studio space.
Don't worry if you don't have basic photo and video editing skills; you can enroll in short photography courses to become a professional photographer.
15. Transport
You can turn your existing private vehicle, bicycle or motorcycle into a cash cow by using it for public transport. Canada's transport sector is wide, with lots of different opportunities available for you.
If you have a fairly small car like Toyota Prius, Toyota Corolla, Honda Accord, Mazda 3 and 6 or Ford Focus, you can register and use it as an Uber or Lyft taxi. Otherwise, a larger vehicle might do well in offering heavier transport services such as trucking.
As for a bicycle, you can rent it out or look for more bikes to start your own bicycle rental business. This business can do well in urban centers as well as recreational tourism areas.
You can use your motorcycle for commercial delivery services while a limo can be rented out for official use or entertainment.
16. Home-Based Healthcare for The Elderly
If you are passionate about helping other people, especially those with ongoing health needs such as the elderly, starting a home healthcare business could your real deal. This is not only a job you will enjoy doing but can be a reliable income source.
 Many people out there have elderly relatives that they really care about, but they don't have enough time to be physically available for them always. Your home healthcare services could be a great relief to them, and they won't mind paying you well for putting a smile on their loved ones' faces.
17. Coffee shop
There are many coffee lovers in Canada, but their busy schedules don't allow them to prepare their favourite beverage as often as they'd want to take it. Therefore, they prefer frequenting coffee shops for convenience and to get coffee that's prepared to perfection.
A small sit-down coffee shop may cost between $200,000 and $375,000 to start. Alternatively, you can set up a small kiosk, whose total startup cost may range between 25,000 and $75,000.
18. Home Renovation
Do you have some home renovations skills such as remodeling, mode remediation, basic plumbing, painting, drywall repair and/or simple carpentry? If you have any of them, then you can make a decent livelihood by offering home renovation services to homeowners.
It's crucial to note that home renovation businesses are keenly regulated by the Canadian Federal and provincial governments. So, you need to get the relevant licenses and certification and prove adherence to the applicable health, safety and labour regulations before you start operating your home renovation business.
All in all, this might a lucrative venture and the start-up costs are relatively low. Besides, the freedom of being an independent contractor is priceless. 
19. Renting A Space in Your Home
You can earn additional income by renting out part of your home that you rarely use, if you own a residential property in any part of Canada. The country has lots of breathtaking tourist destinations that attract both domestic and international tourists. 
Although there are many beautiful hotels that the tourists can count on for accommodation, some of them prefer relaxing in a home environment. That's why you are likely to see them looking for vacation home rentals on local listings such as Vrbo and Airnb, FlipKey and Trip Advisor. 
You can register and list your rental space on such listings and make money when someone chooses to stay in the property. 
20. House Cleaning
Nobody likes to stay in a dirty and cluttered home. However, some people have so busy schedules that they rarely have time to keep their homes as clean and neat as they'd want. Your house cleaning business could fill in the gap and be a reliable stream of income.
First, register and set up proper licensing for the business. Then, you need to buy several basic items including a vacuum cleaner, sponges, scourers, cleaning brushes, a mop, buckets (about two), a dustpan, a brush and a few pairs of protective clothes. You'll also need a few pieces of microfiber and some soft glass polishing clothes- you can home-make these. 
21. Salon
Many people have come to appreciate the fact that their appearance influences their confidence and other people's perception of them. That's why they don't mind spending a fortune on their salon or spa services. The beauty industry has been growing really fast, and it's something you can consider giving a try, especially if you have some hairstyling skills or experience.
Apart from business licenses and permits, you'll also need to factor in the budget for the basic equipment and supplies such as sinks, chairs, hairdryers and the right cosmetic products. Additionally, you need to rent or buy a strategic space for the business.
22. Selling ebooks
Do you consider yourself an expert in a certain field? Do you love writing? You can write and educate people on that which you know in-depth through an ebook. An ebook is simply a printed book but in an electronic version that you can sell online.
Alternatively, you can look for the readily-created ebooks, sell them on the owners' behalf and earn some sales commission. Unfortunately, a single ebook sale won't earn you a hundred-dollar commission, but massive sales can help you pay your bills.
23. Consultancy Firm 
Businesses and organizations face various challenges that prompt them to seek expert guidance. In some cases, they might not get the necessary expertise from their workforce. Therefore, they need to an external professional. You can be that expert and earn from your consultation services. 
First, identify your consultation niche, know your target clients, register your consultation firm with the relevant authorities and then acquire the right certifications to build your credibility. This is a business that you can initially operate exclusively online and then get an office space when it picks up. 
24. Bakery
A bakery is another business idea you can consider, especially if enjoy baking and have baking experience. You don't have to rent space while starting out; you can simply bake at home and then supply your products to nearby shops, supermarkets, restaurants and individual consumers.
In fact, bakery businesses are among the most profitable home-based businesses.
There is a great guide published by Cyzotech.com on starting your own bakery business, business planning & other great research/tips that you can use if you are considering this option. 
25. Freelance Content Writing
What you are reading here is a product of a content writer. Content writing involves creating unique written product reviews, web content, blog posts, newsletters and press releases.
With just a simple laptop/desktop computer and reliable internet connection, you can kick-start your content writing business. However, have to be a natural wordsmith with great discipline and excellent interpersonal and marketing skills. You can get well-paying content writing jobs from reputable freelance platforms such as Upwork, Fiverr and Freelancer.com.
26. Lawn Care
A well-maintained lawn is not only attractive but also exudes peace and tranquility. Unfortunately, doing what's necessary to keep a lawn neat is not a cup of tea for everyone. But if you love trimming grass/flowers and doing other activities for taming and beautifying the natural landscape, you are likely to enjoy operating a lawn care business.
Take photos of the lawns you've worked on and upload them on your social media platforms to market yourself as an experienced lawn care expert. You can also create a website to showcase your services to a larger audience and improve your accessibility to your target customers.
27. Cooking Class
If cooking is something you love and you can make mouth-watering food that leaves everyone craving for more, you can plan to start a cooking class. You can start the class at your residence if your space allows.
Research to find out the kind of dishes that people in your locality would be highly interested to know how to cook. Preferably, focus on the recipes that require as much hands-on preparations as possible.
Then, establish if you can get the necessary ingredients and equipment. You'll also need to market yourself through various online and offline platforms. You can earn between $25 and $100 per one-hour cooking lesson, depending on your lesson prices. 
28. Clothing Boutique
Perhaps you are one of those people with a fashion taste that nearly everybody can't help falling in love with. If that's the case, a clothing boutique could be a good business idea for you.
However, if you are looking for a business that will be bringing in profits in hundreds of dollars per day, this might not be the best option. The profit margins for retail outfits range between 4% and 13% .
29. Mobile Disc Jockey (DJ)
From winter sports and charming live theaters to lots of fun-filled clubs, Canada has a vibrant entertainment industry. Notably, DJ services are among the most sought-after in the industry. A wedding or a birthday party without a DJ feels incomplete. 
So, if you are a person full of life and enjoy spinning those DJ mixer discs to entertain yourself and others, you can think of venturing to professional deejaying. However, be ready to travel far and wide whenever a client needs your services at their place.  
30. Wine Bar
Wine lovers will tell you that the best moments of their lives include sitting somewhere in a wine bar and sipping their favorite wine. Wine touches the right nodes perfectly when paired with delicious fare.
Although Canada isn't the largest wine-consuming country, a significant percentage of its residents are wine lovers. The country's wine consumption was  13.5 litres per capita in 2014. In 2018, the retail sales value of wine in the country was recorded at $10 620.9. This tells you that there's a ready market for your wine bar, if you decide to set up one.
Closing Thoughts
Hopefully, you'll be able to identify a business idea that matches your passion and income goals.
There is nothing like starting your own venture.  Our recommendation is to start slow, enjoy the ride and get the right team to help you.
This list by no means is complete and exhaustive.  It is only there to serve as a guide to have your ideas flowing and finding the right match for your goals, skills & capabilities.
At BriteSpace Offices, we want to create an environment where start-ups, small business and business leaders can have access to premium real estate with like-minded professionals to help them grow and scale.  
It is a perfect place for start-ups to meet other successful entrepreneurs, engage & learn from the best.  If you are a start up looking to scale and need office space support – reach out!
Whatever you go for, we wish you best of luck to you as you pursue the venture!