How to Start a Small Business in Ontario
Introduction
Are you thinking of starting a side gig?  Your own business?  Would you love to know how to start a small business in Ontario?
If so, you are in the right place.
Well, Ontario is the second-largest province in Canada, hosting the country's capital city, Ottawa. With close to 15 million people calling it home, this vibrant province boasts the highest population density in Canada, as compared to other provinces.
Businesses tend to thrive well in areas with a high population density due to the availability of a ready market.
So, a vital business consideration is well put to rest due to the vast market available which would guarantee great returns.
The existence of close to 390,000 small businesses in Ontario serves to illustrate why starting a small business there is not a bad idea. Statistics don't lie, and the huge figures prove that there are booming industries in Ontario.
Despite the huge enticement by a ready market and the hundreds of thousands of thriving businesses, there are important considerations to ponder before starting any business. This is no exception. In this comprehensive guide and blog, we will evaluate the key aspects you need to consider when starting a small business in Ontario.
Starting up a business is always some worrisome venture. This is despite the old adage that seeks to offer comfort by stating that when nothing is ventured, nothing is gained.
Each of us has a regular stream of ideas of things that you would commit money to with the expectation of making a profit.
In the internet age and in today's "new normal", many advantages come with the information age. 
Many businesses will experience financial strain during their first year of operation. That's why 15% of startups in Canada  don't go past the initial one year in business. Of the 85 that survive the first year, only 70% see their second anniversary.
The long and short of it is that businesses have many pros and cons that need careful deliberation to avoid the many pitfalls that prevent success.
Just like in every part of the world, there are several sticking points to mull over if you want to start a small business in Ontario.
Key among the many important factors to think about are capital, location, labor needs, government regulations, competitors, but let's not digress. A well-thought-out master plan would surely start the test of time. Time in business is key just as the planning that goes before, as they say, failing to plan is planning to fail.
Key Steps for Starting a Small Business in Ontario
1.   Defining your dream
It is always imperative to look before you leap. Put down your business vision in writing, when it is written, it can't be forgotten.
Once it's down on paper, planning becomes easier. Which steps will be taken first? What are the capital considerations?
 How much money do you have in hand? How much will be incurred in acquiring licenses?
These questions are the baby steps in business, if you bypass them, it will be little wonder if you crawl the rest of the business life.
They are critical in setting the wheels of your business in motion and will help avoid you the start stops that could wreck your journey.
A great resource or two on getting some planning documentation going are:
Starting A Business Guide By Federal Government of Canada
Ontario's Small Business Advice Services
 2.   Market research
At this stage, you must have identified what product or service to offer. The internet is a wealth of knowledge. Business ideas exist in plenty.
So, if you have doubt concerning what you will engage in, the answer could be a few keys away. It is always good to consider next who your target market will be.
 A study of key population demographics like age or gender in respect to your population is a necessary part of knowing the type of small business to start in Ontario.
Other factors in your research could be the location of your business, level of income of your target market. This will be important in gauging their purchasing power.
Knowing your competitors is also an important aspect of market research. What is their grip on the market? The competitor prices as well as trends initiated by your competitors.
 In seeking to know where you will fit in the market, the size of the market will also figure prominently in your research. Is there an opportunity for your business to gain entry and have a foothold? What measures can give your business a cutting edge or make it a unique brand.
Some good sources to conduct research online on the viability of your idea:
Google Trends – see if your ideas are trending on search terms
Pew Research Center – even though it provides research from USA, it gives good indication on whether there is potential market fit in Ontario.
Analysis Section Of Stats Canada.  Great for determining industry and business trends from a reliable Canadian source.
Study these resources.  Do queries on google to see if there is a demand and it is trending upward.  Look up industries in Canada that fit your market and determine size, competition levels and customer demographic make-up.
3.   Business Plan
 When starting a business, planning is among the most crucial things to do. A business plan is the life of a business compressed into a document.
Your business plan should contain the following:
An executive summary of what your business will seek to achieve.
A compelling mission statement.
Your experience in the sector you want to venture.
A brief description of your business, objectives as well as your target customers.
The solutions that your business intend to offer to customers.
A detailed market analysis. Key figures and statistics that could be expressed in charts, tables and graphs will go a long way in showing you have in-depth knowledge of the environment of the business you want to start.
A competitive analysis showing why you have a clear advantage over competitors. This is where you'll highlight the strengths and weaknesses of the business.
Initial investment
Indicate the amount of money that the business will need to start. Include both the projected fixed and variable costs as well as expenses such as business license fee. Although this value differs from one start up to another, on average, the majority of small businesses in Ontario start with about $5000 to $10,000  capital.
It is prudent financially to determine the cost outlay of your business.
You will need to stay healthy, therefore determine your monthly revenue figures that will help your business stay afloat to negotiate the rough turbulence encountered by small businesses during their first year of operations. Your monthly salary should well be considered.
Form of ownership
Just like any other place, anyone seeking to start a small business in Ontario should define the form of ownership their business will take. On this note, you'll choose from sole proprietorship, partnership and corporation. 
Sole proprietorship
Sole proprietorship is a business owned and run by a single person. Decision making will be solely yours. A sole proprietorship has many advantages such as ease of making decisions; profits are not shared as well as leaning on family to provide labor.
The down side is that any loss or liability is borne exclusively by the proprietor. In case he/she is incapacitated or sick, business closure could be a big interruption on its activities.
Partnership
You may want your business to be jointly or severally owned. This will ensure that duties and roles will be shared.
Sharing of duties and responsibilities ensures that individual strengths can be properly optimized. E.g. A member who has a marketing background can take charge of all marketing activities.
Decision-making is sometimes tedious and protracted as different opinions are at play. The converse is also true. Partnerships have an unending idea pool due to the different opinions tabled by members.
Another advantage associated with partnerships is the ease of raising capital as members can pool their resources to raise the required capital. Losses and liabilities just as profits in partnerships are shared by members.
Legal requirements associated with partnerships are the signing of a partnership deed as well as the Articles of Association and Memorandum of Association.
Corporation
Many businesses will start small and later register as corporations. A corporation is an artificial person separate from the founder or founders. Liabilities incurred by corporations exempt you from personal liability in the event of loss making by your business.
4.   Identify the most appropriate financing options
There are a wide range of options that you can consider to finance your start up. They include:
You can consider taking up microloans or personal loans depending on your credit ratings. Reaching out to friends and family is always an option.
Crowd financing is a model that raises funds from many people. There are several crowd funding platforms like Kick-starter or Indiegogo or Crowd funder. The scope of the funding activities the platforms can undertaken depend on various factors. Some may fund a general range of activities like start-ups, acquisitions, renovations, equipment purchase or operating capital needs.
On the other hand, some platforms will only fund particular ventures like creative innovations. Majority of the crowd funding attracts a 5% fee as well as a 3% payment processing fee.
Another way of raising initial capital to start a small business in Ontario is by dangling the carrot of ownership. Giving away part of your ownership rights in exchange for capital injection could go a long way towards actualizing your business idea.
 You can still take advantage of grants availed by the government for business start-ups.
It is always imperative to be keen on the implications and obligations associated with different kinds of financing.
Quickbooks Canada team found out that 75% of business owners in the country lean on their personal savings to come up with capital.
5.   Legal requirements/Licensing
The next stage after taking care of the financial aspect is to know the legal hurdles that are to be met for your business to operate legally.
The number of licenses and permits will be dependent upon the business you want to engage in. There could be special permits for the music business, import or export licenses, operations licenses depending on your field of venture.
Consulting a competent business lawyer would also give you a clear view of the legal obligations necessary for you to start your business. It is also wise to seek proper information regarding intellectual property rights as well as patents.
Does your business fall under that category? Generally, these licenses and permits will differ from province to province.
Regulations in Ontario could be different from business regulations in Quebec or Nova Scotia. You can also get an overview of all the legal requirements on Bizpal that offers services in close cooperation with federal, provincial and municipal governments.
6.   Registration
Once you have researched and are well versed with license regulations, your business is ready for registration. The choice of the business name is vital.
The name should reflect what your business does and will help your customers identify your brand easily.
Related: Need A Paralegal Team To Look After Setting Up Your Venture?
7.   Registering for the Goods and services Tax (G.S.T)
The Goods and Services Tax (G.S.T) applies in most of the provinces of Canada. In Ontario, G.S.T currently stands at 13% . Other provinces will also have the Harmonized Sales Tax (H.S.T) or the Provincial Sales Tax (P.S.T).
In most provinces, local governments reserve special credits to enable small businesses achieve substantial growth. This is the thinking behind the small supplier Exemption.
8.   Operationalization of business venture
Once the legal hurdles have been taken care of, your business is then ready for take-off.  At this stage you can think of unique ways of marketing your business.
Technological advancements have made the world become a global village. Residents of Ontario would want to find out more about your business on the web.
Opening of an interactive and responsive website can help drive up your sales volume. It will also help you keep abreast of change in technology, new trends and how to maintain a cutting edge over your competitors.
Have a forum where customers can review your products and services and give a feedback. The feedback will help you improve services and the overall customer experience. Every business thrives on return customers. Negative reviews are as important as the positive reviews.
They will help you stay alert and on your feet rather than resting on your knees. They will act as the springboard for future improvements on service delivery.
9.   Business structure and Human Resource needs
 Your business scope will determine whether you will need to enlist employee services or not. At the idea formulation stage, most people rarely have time to think about hiring a suitable workforce to help in running of the business.
But once your business is up and running, a clear picture will emerge about your human resource needs. Employees are important as they act as an important mirror of what your organization stands for.
In case you will require employees, you will need to familiarize yourself with handling payroll deductions, workers compensation insurance as well as employment insurance.
10.       Strategic partnerships
Your business will need a sound and firm foundation. This goes a long way towards ensuring that the take-off speed will be maintained ensuring that your business will be a going concern.
 These partnerships could include suppliers, lenders or logistics companies depending on the business you are undertaking. The partnerships could also include collaborating with other businesses and having pre agreed sales commission crafted with a mutual understanding. Start-ups will naturally want to reduce operation costs and any innovative way which can lead to an increase in sales without employing additional staff would be welcome.
You can also explore joint ventures with companies engaged in a complementary business. This would reduce initial costs as they would be shared. You can also explore cross promotions if they are structured in a way that is mutually beneficial.
At BriteSpace Offices, we are all about strategic partnerships.  If you need help with a virtual office address and are just starting out, then we will support you strategically for 6 months for FREE. 
Get In Touch Here To Find Out More
11.       Business process outsourcing
Depending on where your strengths lie, you could choose to outsource some functions. Outsourcing is done for core or none core functions and enables businesses to concentrate on where its strengths lie.
Outsourcing has many merits and demerits. Some of the advantages could include reduction of costs, sharing of risks and capitalizing on unique skills. The disadvantages include losing a grip of your business, focus as well as little attention to quality control measures.
Related: Learn About BriteSpace Offices' Outsourcing & Admin Support
12.       Business Insurance
Your business will require protection from many risks. You might consider a variety of policies like covering your property, general liability, business interruption, fire, or disability. Risks are unforeseen but you can undertake risk mitigation early to be prepared in the event that they do occur.
13.       Record keeping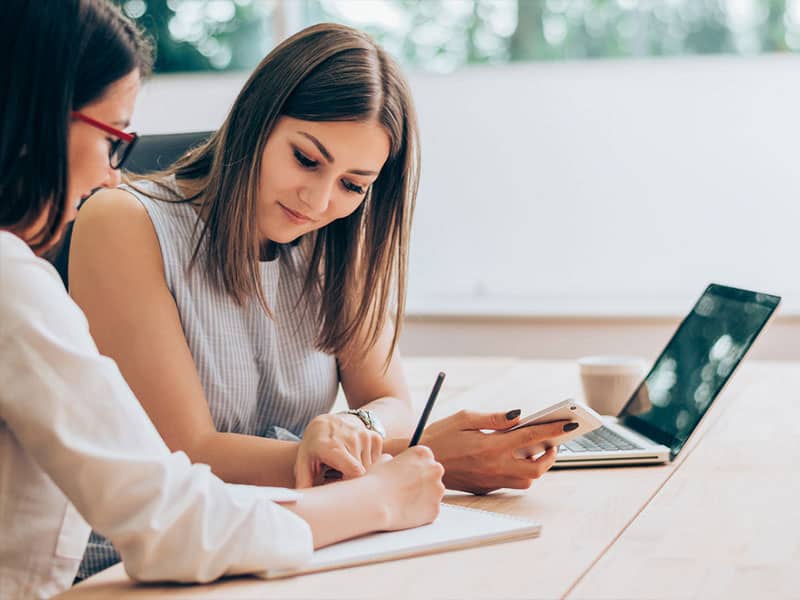 Records are an essential part of any business. When opening a small business in Ontario, it is prudent to open a separate business account from your personal account.
Daily sales record and expenditure incurred. Business receipts should be well arranged as it makes accounting and tax obligations simpler to undertake.
You can also acquire basic accounting software like Accounting Quick Books and Excel to ensure different transactions are appropriately recorded.
14.       Brand awareness
A vibrant social media presence would always shore up your sales. Tap into a wide and diverse online audience that is always looking out for unique products and services and better deals.
Related Get A FREE Digital Marketing Consultation With Our Partners At Web Worx Labs
You will also need a branding package with a website, business cards, sales collateral, social & email.  Web Worx Labs can provide that & more as an exclusive BriteSpace Offices member & partner!  Let us work with you to get a substantial referral discount.
15.       Managing expectations
Beginners will always immerse themselves in business with thoughts of a nice kill or making a quick buck. It is always important to temper your expectations with realism.
Your business could run into headwinds and take a long time to break even. Be ahead of the pack in adaptability and innovation.
Every cloud has a silver lining. For instance, businesses that required a physical presence before coronavirus are barely staying afloat. They can invest in making an online presence to remain competitive.
Follow the above steps, and with time, you'll have a flourishing startup in the Canadian province. All the best as you prepare for the venture.
Wrapping Up
At BriteSpace Offices, we want to create an environment where start-ups, small business and business leaders can have access to premium real estate with like minded professionals to help them grow and scale.
As such, we are committed to being the one-stop shop for all start-ups in Ontario (especially in the Greater Toronto Area) for many of the resources, ideas and thoughts that small businesses and start-ups need.  If you feel like you need help with office space needs as a start-up, reach out and we will do our best to help!
In the meantime, there is no time like the present to launch a new venture in Ontario.  With the pent-up demand from the pandemic expected to come back, a well-executed idea can become an international brand!
Good luck!