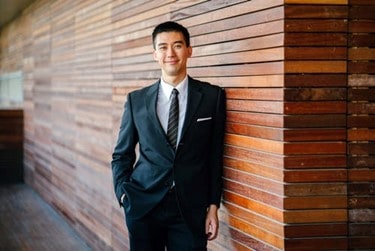 What are good work habits that every professional should follow to continually grow?
Habits have a way of shaping who we are and how our lives progress.
Our outcomes are not shaped by single, grand gestures as much as our daily routines and habits shape them.
Good habits usually have productive outcomes, while bad habits have a way of wasting our time and holding us back. There are plenty of habits that you can apply to your work that will have a lasting impact on your personal life, career, and beyond. Keep reading to learn more.
#1 Punctuality is Key
Chronic tardiness not only leaves a poor impression on your boss, but it is also usually perceived as disrespect and unpreparedness in situations beyond your work.
Showing up to work prepared and on time (10 minutes early is even better) is a sure way to show others that you respect and prioritize theirs.
#2 Respect Deadlines
Paying attention to and achieving your deadlines is one of the most essential habits you can cultivate during your career.
Consistently adhering to your deadlines demonstrates professionalism, organization, trustworthiness, and leadership. 
#3 Be Eager To Learn
A great way to impress your boss and stay on top of your game is to always proactively learn new skills, attain professional certificates, and stay up to date on trends and industry news.
This habit also helps beyond your professional life by showing others that you are well-informed.
#4 Take Responsibility For Mistakes And Shortcomings
Everyone makes mistakes, but those who admit when they have done something wrong stand out from those who try to hide it.
Apologize once and show how you plan on moving forward – this shows your worth as an employee.
#5 Ask Questions
Asking informed and intelligent questions show that you are engaged. Be sure that they are related to the topic at hand and that you are repeating the same questions repeatedly – which can show that you aren't listening.
#6 Follow Through On Projects and Tasks
Seeing projects through from start to finish not only gives you a sense of accomplishment, but it also shows those that you work with that you are consistent and committed to your work.
Demonstrating this habit shows your team and your boss that they can trust you to complete essential tasks and projects.
#7 Take Initiative
Be a self-starter and take action without having to be told. When you go above and beyond on your own accord, your boss will see how that you have high standards and expectations that you are willing to reach.
#8 Communicate Effectively
Excellent communication skills are highly coveted and can help your way beyond the scope of your career.
Communicating your thoughts while listening to others effectively helps to ensure that everyone is on the same page.
#9 Anticipate Needs
Noticing and responding to situations before they occur shows that you are insightful and can see the big picture. This habit will ensure that you proactively approach problems before they occur.
#10 Productivity
Working at an even pace while minimizing significant distractions allows you to work on projects promptly while accomplishing your goals.
This same approach to tasks and projects can be applied to the things you need to complete in your personal life.
Wrapping Up
Life is not easy these days with the COVID19 numbers where they are.  It is becoming increasingly difficult to lead businesses and maintain a professional lifestyle.
Hopefully, the above tips will help you stay on top of your best habits and grow new ones.
At BriteSpace Offices, we are committed to providing brands, professionals, and start-ups the ideal office space environment to grow. 
Learn more about how our members have been able to take advantage of all offerings here.
Want to learn more about how we can work together to scale your business or brand? 
Call us directly at 416 722 7619 or email at info@britespaceoffices.com and we would be happy to help in any way we can!